Who are the real Super heroes?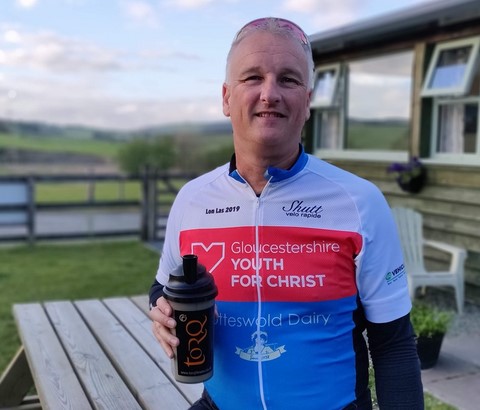 I am always astonished at Mary in the gospel accounts of the Nativity. Here is a young woman, who's life has been turned upside down. Whilst an encounter with an angel may seem a wonderful thing, the level of responsibility placed on her shoulders is immense. She would have known the problems being pregnant would cause with Joseph and the community. Imagine trying to explain the situation to your parents! Yet, Luke 1: 38 records Mary's response as "I am the Lord's servant, may it happen to me as you have said." (GNB)

Mary is one of many people throughout the Bible whose lives show that no one is too young to be used by God. She is also a great example of how God uses someone who willingly steps forward. Let's be honest; we can all understand why Mary might have said no. She could have found plenty of reasons, yet she chose to say yes. We can think of countless people who said yes to God, despite their initial reluctance. Isaiah said he was not good enough, Jeremiah said he was too young, and Moses said he could not speak clearly. Like Mary, they all said yes, because they knew God changes lives.

In some recent research by the Evangelical Alliance, 35% of church leaders said they need more volunteers in all areas of ministry. 60% of church leaders have seen a decline in volunteering compared to before the pandemic. As we celebrate the birth of Jesus this Christmas, we can be encouraged by the example of Mary, who said yes despite the cost. I wonder what our churches could look like if more of us said yes to supporting young people in our churches. We often find reasons not to get involved.
"I don't know how to do youth work". We can help and train you.
"I am too old". I am 52 years of age; my increasing age has never hindered me in youth work; it can even be an asset.
"My church doesn't have any youth work". If the church contacts us, they can join the growing number of churches we are helping to start and establish youth work.

We also want to grow a team of volunteer mentors to work alongside the staff team to mentor young people. You would be trained and supported in the role to help you see young people's lives changed by Jesus.

Volunteering can take all shapes and forms; get involved in the admin, prayer support or running a tuck shop. I have never met a youth worker who wouldn't accept help with admin! We need people to help with grant applications. You may not know how to go about this, but we can train you.

Volunteers are superheroes; they are the people who make the real difference in any church or ministry. Without people like Mary, who are willing to say yes to God, the church is less able to show the world the life-changing message of Jesus. This Christmas, we celebrate the birth of Christ, the God who came near, the God who cares. Let us also celebrate by saying yes to God as we step forward and make a difference in the lives of young people.

As a team, we hope you have a good Christmas. Thank you for all your support throughout a turbulent year.
Paul