Keep moving forward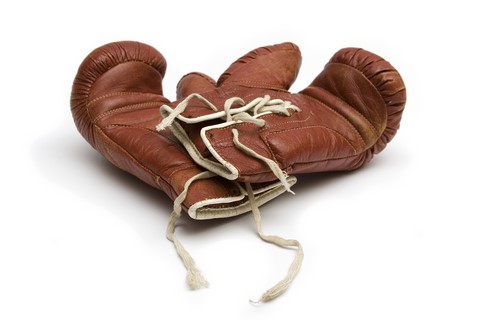 "You, me, or nobody is gonna hit as hard as life, but it ain't about how hard you hit, it's about how hard you can get hit and keep moving forward, how much you can take and keep moving forward. That's how winning is done" Rocky Balboa from the film of the same name.
Life doesn't always turn out as planned. Today I should have completed the first leg of the Coast to Coast ride. The toughest climbs should have been completed and we should be looking forward to a second challenging day tomorrow. Instead I am recovering from the injuries sustained following a crash on a training ride just over a week ago. Nothing was broken but a nasty case of "road rash" as a result of coming off the bike at 35mph made riding the challenge impossible. I am still hobbling but my injuries were light in comparison to two of the riders from Salford YFC who came off their bikes last week meaning they cannot ride either. The challenge is whether we get back on the bike and complete the challenge at a later date. I spent twenty minutes considering whether I cycle again but I didn't take much persuading and before long I was planning when we could reschedule the ride. I always said that the ride would bring pain but the price would be worth it to raise extra income to reach more young people with the Gospel. I had underestimated the pain I would endure. I wasn't really anticipating a crash, but I stand by the fact that it is worthwhile. It is easy to get hit and stop but we are called to be people who persevere and keep moving forward. Paul tells us in Hebrews 12 to "run with perseverance the race marked out for us". He encourages us in other similar ways in other scriptures. He is urging us to run the race of faith without giving up. It is also running the race of that which God has placed before us. Our mission is to take the Gospel of Jesus Christ to the young people we work with. At points we hit challenges but we choose to get up again and keep moving forward. We do this because many of the young people we work with know how hard life can hit.

Just today I had a telephone conversation with a teacher about a student who needs some support from us. They have been hit hard by life and need some encouragement and support to keep moving forward. Whilst we will be limited in our capability to provide all the support they need, we will be working to give them as much as we are able. We do so because Jesus would do the same. As we support them in the practicalities of life we will be able to demonstrate the Gospel to them.

As for us, we will continue to run the race set before us, that of sharing Jesus with the young people we work with. We will persevere despite the circumstances. I will ride the Coast to Coast as soon as we can rearrange it and be back on the bike as soon as injuries allow. I will do that trip because our mission and purpose is essential and we desire to see God move amongst this generation.
Paul